Emergency lighting maintenance is key to being responsible for a building with emergency lights.
They are specialist luminaires designed to function even in the event of a mains power failure.  They remain illuminated if such a power failure were to occur allowing the building occupant to have sufficient light to function.  From a fire safety perspective, the key type of emergency lighting is exit lighting but you can also get standby lighting too.
Why does it matter?  Failure of the mains power source is a very realistic possibility in the event of a fire emergency.  If the building is still occupied, then even the most carefully curated fire safety plan won't function without sufficient illumination.  This is where emergency lighting comes in.  It allows sufficient light for building occupants to exit and for your fire safety plan to work.  It's pretty important kit!
How do your Emergency Lights get maintained?
It is vital for you to hire a specialist to adequately maintain your Emergency Lights. These formal maintenance checks take place at regular intervals, usually annually but frequency can depend on your circumstances.
In addition to these annual checks, you should also be monitoring and checking your Emergency Lights as part of your own building checks.  A daily visual check of the system and a monthly function test are what we would usually recommend.  These checks can help to spot any potential problems way in advance of the more formal annual maintenance.  We would also recommend keeping a log of the checks that you do undertake to demonstrate diligent maintenance.
In respect of the annual Emergency Lighting Maintenance, this is a service that Right Action is very experienced in providing.  We have a team of fully trained engineers who can provide this service competently and efficiently.  As part of this service, we undertake a full 'drain-down' test of the system and this will usually take upwards of 3 hours.  Once the maintenance has been undertaken, we will inform you of any issues and corrective actions needed.  We will also provide you with full paperwork for your files.
FREE Fire Equipment Check
One click here will
start the process of a
FREE & unbiased check
of all the fire & safety
equipment within your
business.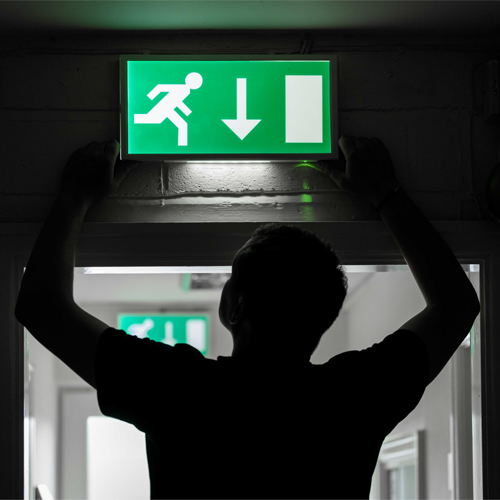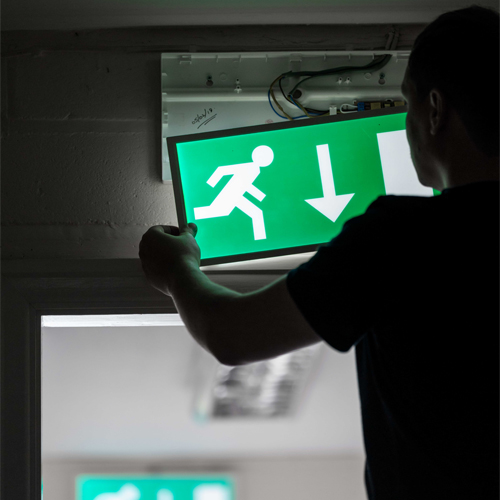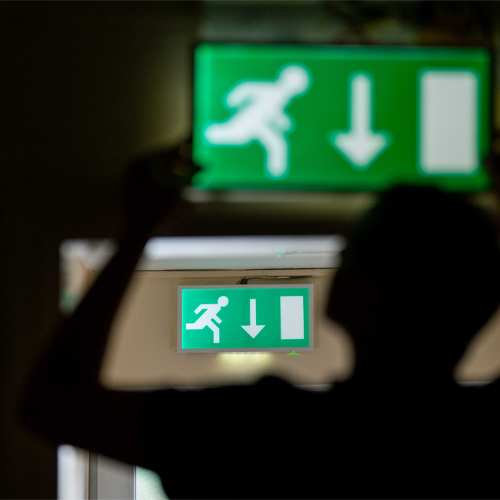 Emergency Lighting Maintenance need not be a hassle.  Here at Right Action, we are trustworthy, attentive and thorough.  Our engineers are fully trained and are used to operating in a wide variety of business settings.  We offer fantastic value for money and with no fixed contract we are confident that our service keeps our customers coming back each year.  All customers have direct access to our Engineers, so in between service visits it is easy for you to contact an Engineer in the event of any problems. 
To receive a quotation, please call us on 01724 747230 and a member of our Admin team will be more than happy to help.
Alternatively, please feel free to chat with us on our Live Chat facility, which is manned from Monday to Friday (8:45am to 5pm).