Fire Door Inspection Doesn't Need to be Complicated
We appreciate Fire Door Compliance can often be a confusing or even daunting responsibility.  With Right Action, you can rest easy knowing that we can undertake an independent and comprehensive Fire Door Inspection within your building.  During your inspection, we will capture all aspects of your Fire Doors' current conditions and report on which, if any, locations fail to meet the standards required.
What does a Fire Door Inspection Involve?
Following the Fire Door Inspection, our Report will clearly highlight any element of the Fire Doorset that requires action to be carried out.  These actions may be through Certified Fire Door repairs to your existing Fire Doorset or could be the recommendation of a  replacement Fire Doorset.
There is a vast range of detail to be considered within a Fire Doorset that ultimately will influence its possible performance in the event of a fire.  Many of these details can easily be overlooked without a strong background and deep understanding of Fire Doors.
Right Action only offer the very best in safety, as well, our Fire Door Inspections are undertaken by our two independently certified Fire Door Inspectors, always assuring you of the very latest in standards compliance.
Our Fire Door Inspectors are well equipped and experienced in working within live buildings, ranging from schools to mental health environments, with a calm, considerate and professional approach allowing our works to proceed with ease.
It is vital that the Responsible Person for Fire Safety within a building can adequately demonstrate their compliance standards, or their planned route to becoming compliant.  Our impartial Fire Door Inspectors will ease this burden and if needed assist you in building an Action Plan that you can implement.
At Right Action, we pride ourselves in our thorough approach to Fire Safety and, as a result, our Fire Door Inspectors may also comment on other fire safety aspects or conditions surrounding the door.
Please follow the links below to be taken to our FAQ page featuring key topics on Fire Doors, amongst other things. Alternatively, keep scrolling to find out the best ways to get in touch.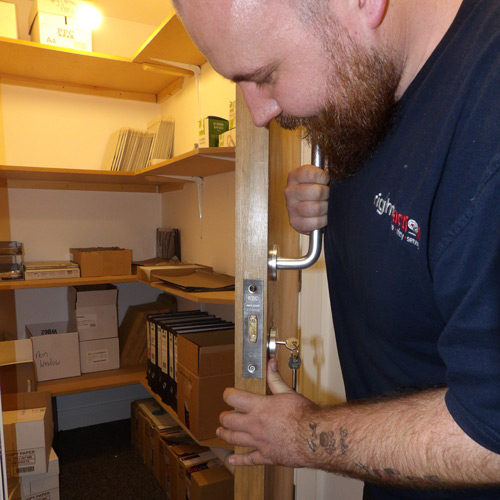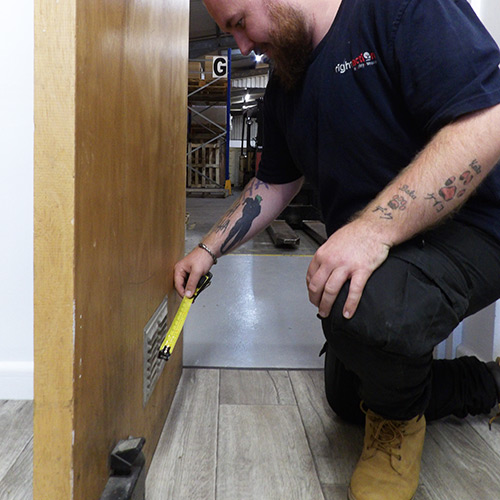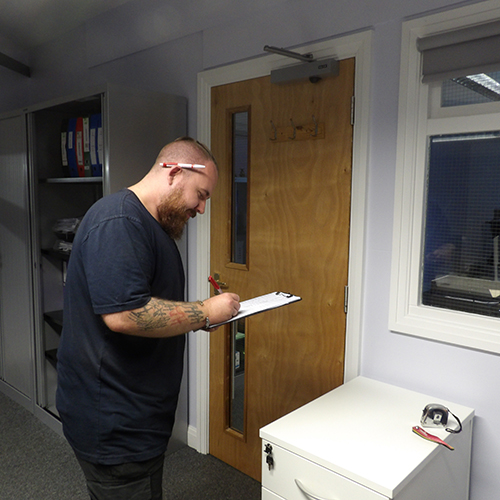 So, what are you waiting for? To experience quality service and great value for your Fire Door Inspection, take the
Right Action

and call our friendly team on 01724 747230.

Alternatively, fill in the Contact Form below and we'll be back in touch right away.