Fire Alarm Design is a key consideration for those responsible for non-domestic properties.
The Regulatory Reform (Fire Safety) Order 2005 is the relevant piece of legislation which sets out the legal duties. The 'responsible person' must assess the fire risk and take steps to minimise this. To this end, fire detection equipment must be put in place and maintained correctly. In short, all commercial and non-domestic properties need a suitable fire detection and alarm system.
This is where Fire Alarm Design comes in. Fire Alarms allow for the early detection of fire and, therefore, are a key part in any fire risk management plan. Proper and correct Fire Alarm Design is essential, and the competent provision of this service is something we can help with. Here at Right Action, we work with qualified electricians who have experience and competency in this complex area. This will give you peace of mind and is another reason for choosing Right Action.
What is involved in a Fire Alarm Design?
The British Standard covering Fire Alarm Design within non-domestic premises is BS5839-1:2017 and within domestic premises it is BS5839-6:2019. All of our Fire Alarm Design work is done in compliance with these British Standards, appropriate to the type of building being worked on.
When it comes to Fire Alarm Design, there are a huge range of choices of different fire alarm and detection systems. This is where experience and expertise are crucial. Following the British Standards, our Engineers will consider your building and your needs and select the most appropriate system for use within your Fire Alarm Design.
We will look at the building and its use, for instance, clearly not all commercial and non-domestic buildings are the same. Some are large, some have complex entry/exit requirements, some are modern and some are more traditional. In addition to this, it is important to consider the occupants. For example, the building may house a number of vulnerable individuals who have a disability and would struggle to either hear the alarm or make an exit. All of these considerations demonstrate that each building and set of circumstances is individually unique. As part of the Fire Alarm Design process, we will work with you to understand your specific circumstances, allowing us to feed these into the design. A crucial part of this whole process is to review your Fire Risk Assessment. This will play a vital role in understanding the building, the risk and helping to design a suitable Fire Alarm System.
Ultimately, here at Right Action, we will then produce a Fire Alarm Design that will detect a fire outbreak as quickly as possible and notify the building occupants as efficiently as possible. Within Fire Alarm Design, this is our main goal. Additional to this, there will also be other considerations that are debated and discussed as part of the Fire Alarm Design process. For instance, the best way to minimise false alarms with the design of the system.
FREE Fire Equipment Check
One click here will
start the process of a
FREE & unbiased check
of all the fire & safety
equipment within your
business.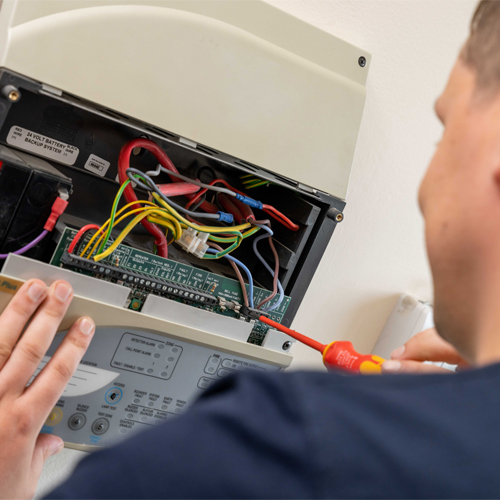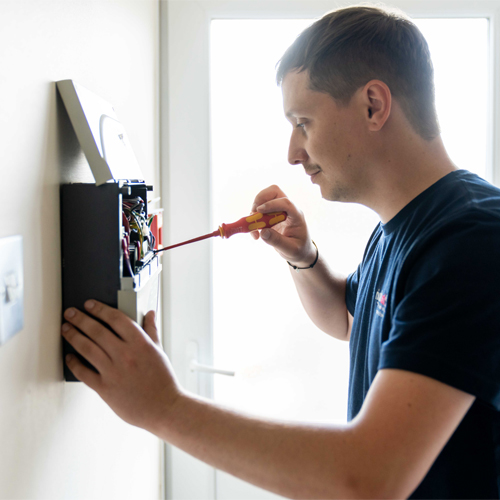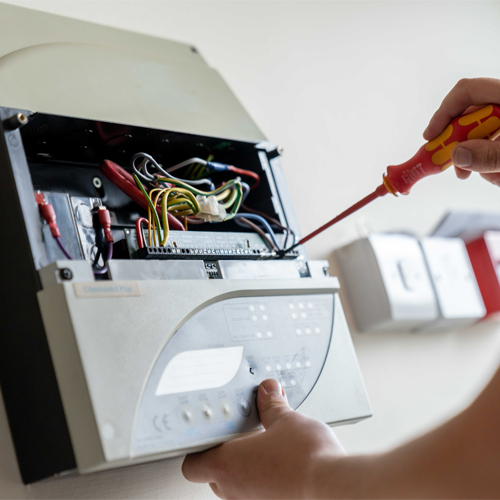 How we work in Fire Alarm Design?
When it comes to Fire Alarms, you can be assured that Right Action offers a one-stop service to ease your compliance headache. From Fire Alarm Design, through to the six-monthly maintenance visits, you will deal with Right Action as your main point of contact for all of these elements.
For the Fire Alarm Design, we work with a carefully selected group of electrical contractors who have years of experience and technical knowledge in the field of Fire Alarm Design. These contractors work alongside our own Engineers, who are fully experienced in the maintenance of these fire alarm systems. With Right Action, you can be confident that you are in capable hands and that the Fire Alarm Design will be in full compliance with the British Standards. We offer our Fire Alarm Design service right the way across Lincolnshire, Yorkshire, Nottinghamshire, Derbyshire, Leicestershire and Rutland.
So, for quality service and great value, take the
Right Action

and call our friendly team on 01724 747230.

Alternatively, fill in the Contact Form below and we'll be back in touch right away.